Tip: Task Level Enhancements in TimeTrak 19.1
August 20, 2019 General,Product Tips,
1. Add Purchase Orders to Tasks
Did you know in TimeTrak Professional and Mobile version 19.1 onwards, you have the ability to add purchase orders to Tasks and Sub Tasks?
This option can be enabled for TimeTrak users in Admin Console, as per below.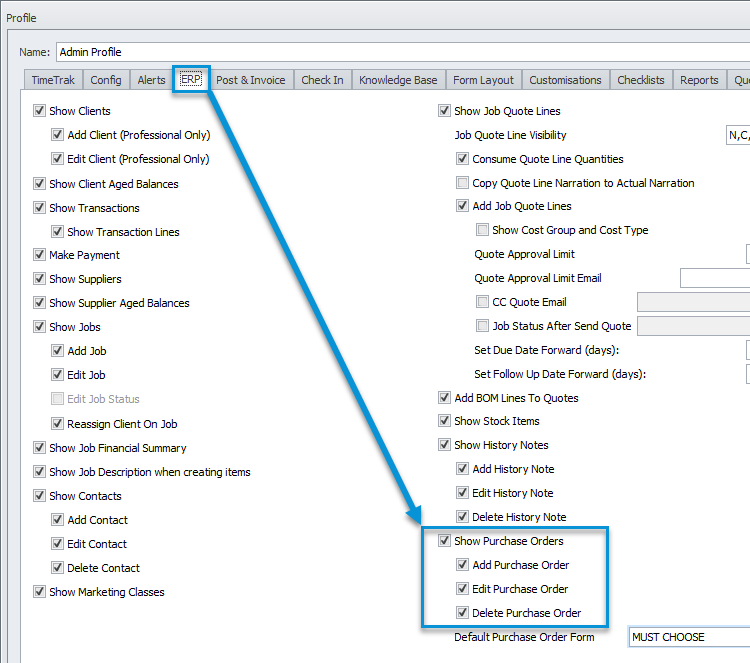 The Purchase Order form is visible on the Task or Sub Task form, and TimeTrak Professional or Mobile users are now able to add purchase orders as per below.
Select Add purchase order.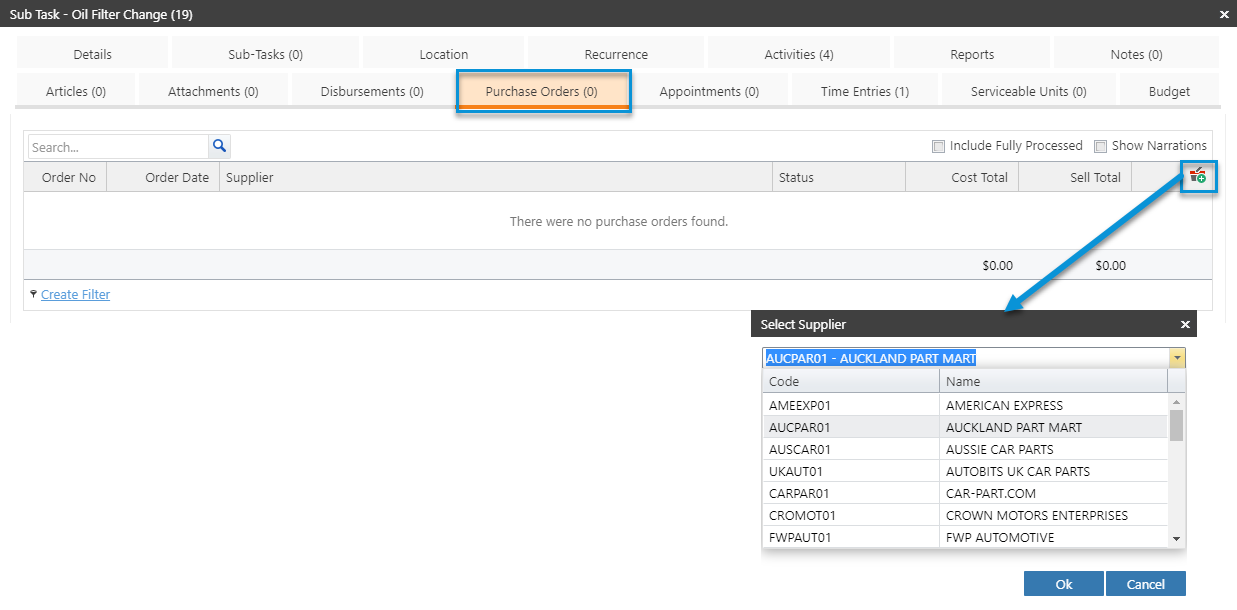 Add purchase order line item.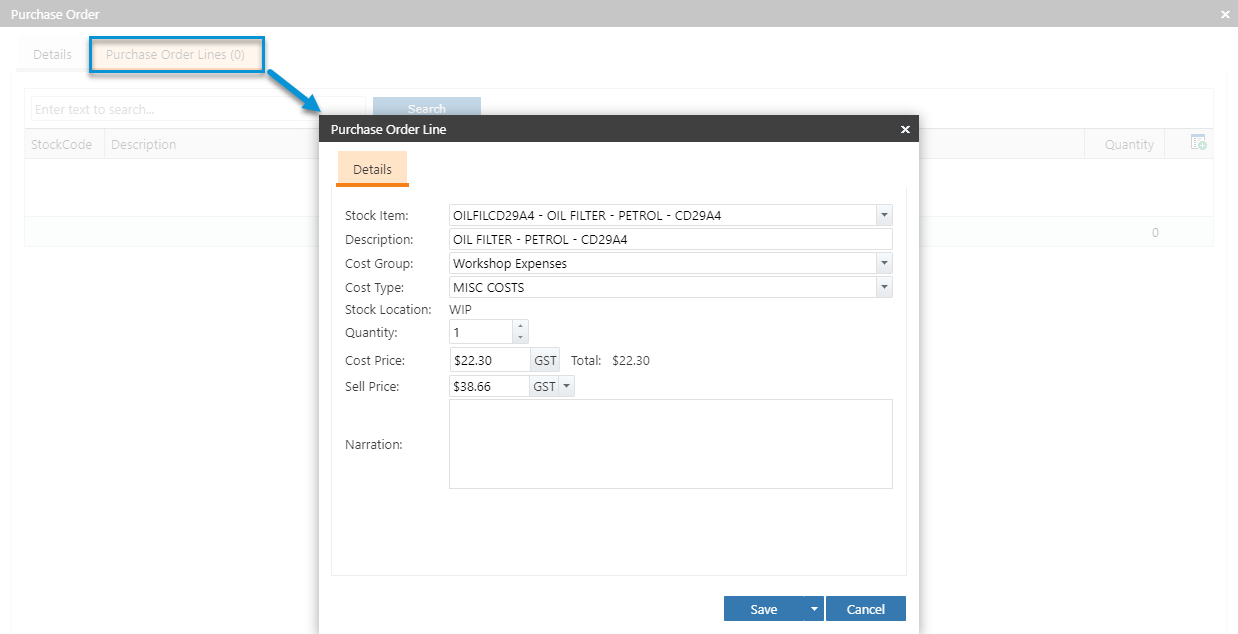 TimeTrak Mobile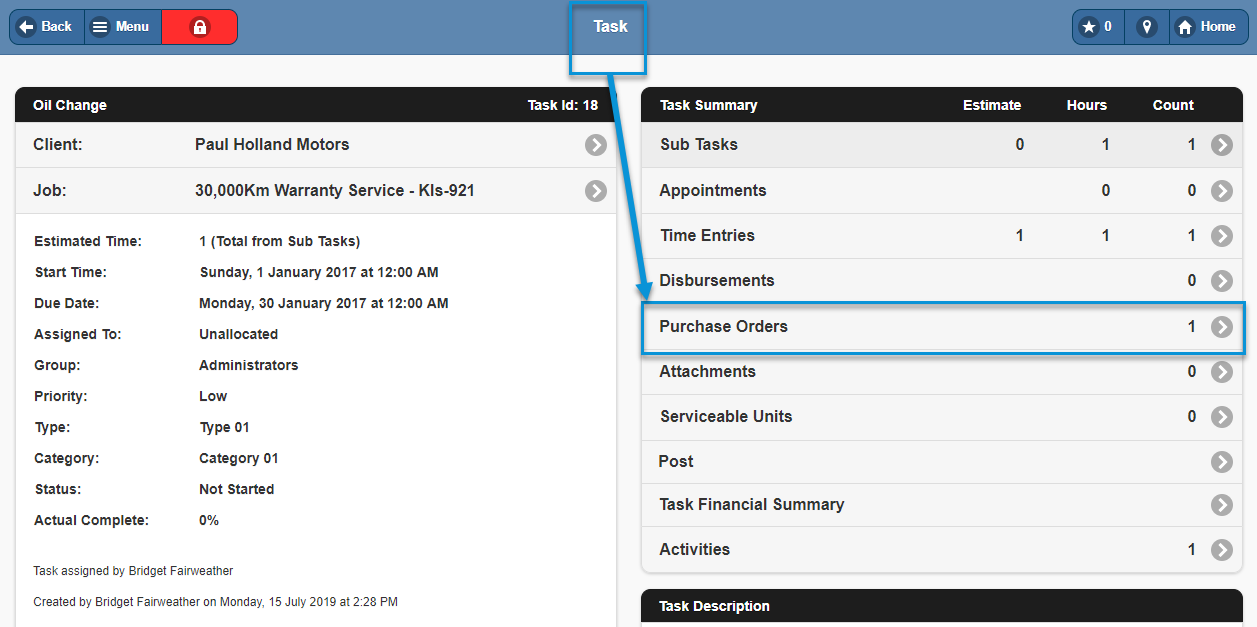 2. Sub Task Restrictions
TimeTrak 19.1 introduces the ability to allow or restrict users from adding Sub Tasks. This feature is useful for Jobs and Tasks that have strict budget controls.
Add Sub Task option can be enabled for profiles in TimeTrak Admin Console as per below: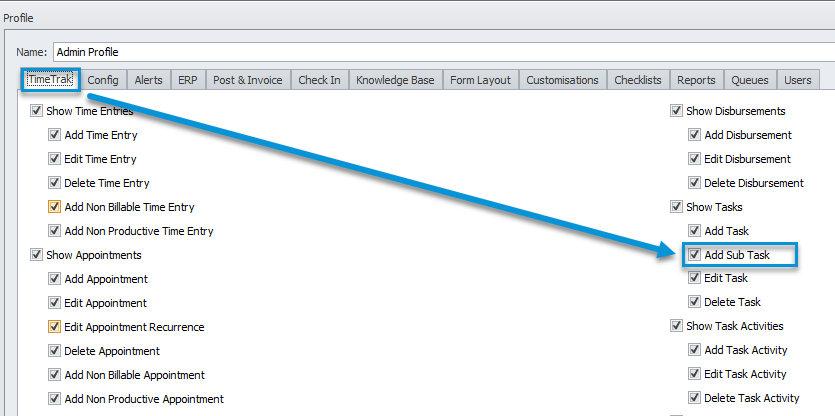 Based on the setting, the Add Task Icon 

will be visible from the Task Form.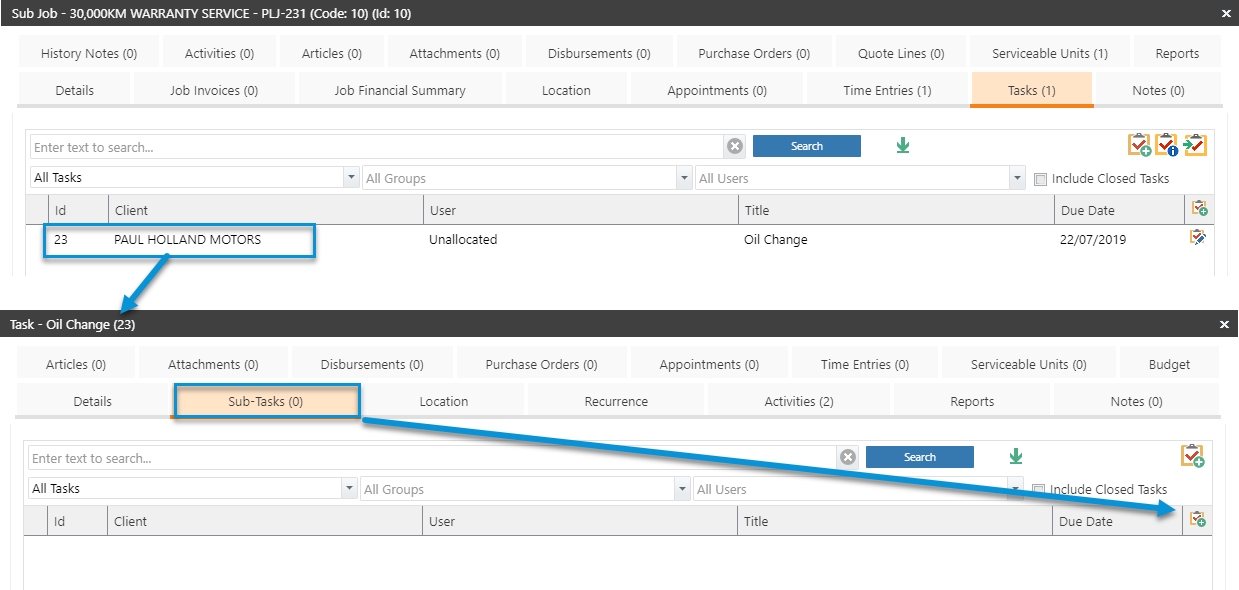 If Add Sub Task is not enabled.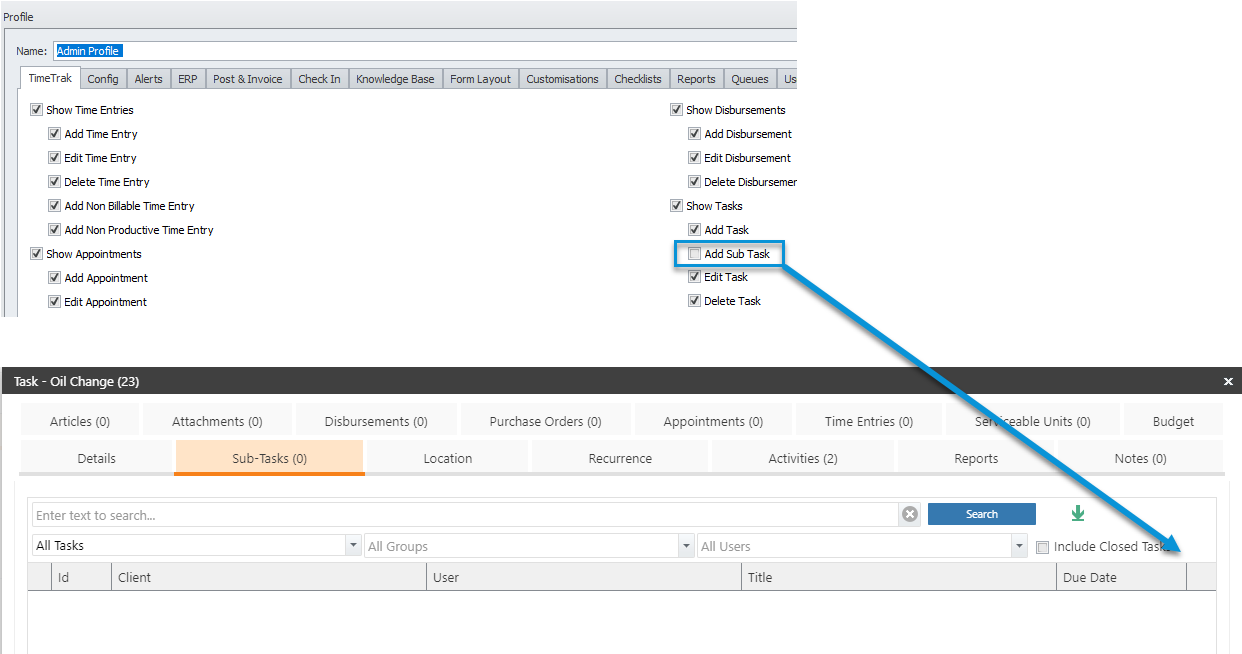 3. Preload Serviceable Units on Task Creation
TimeTrak now has the ability to load Serviceable Units automatically to a Task at the time of creation. Serviceable Units that are assigned to the job will be pulled through to the new task based on the below setting in TimeTrak Admin Console.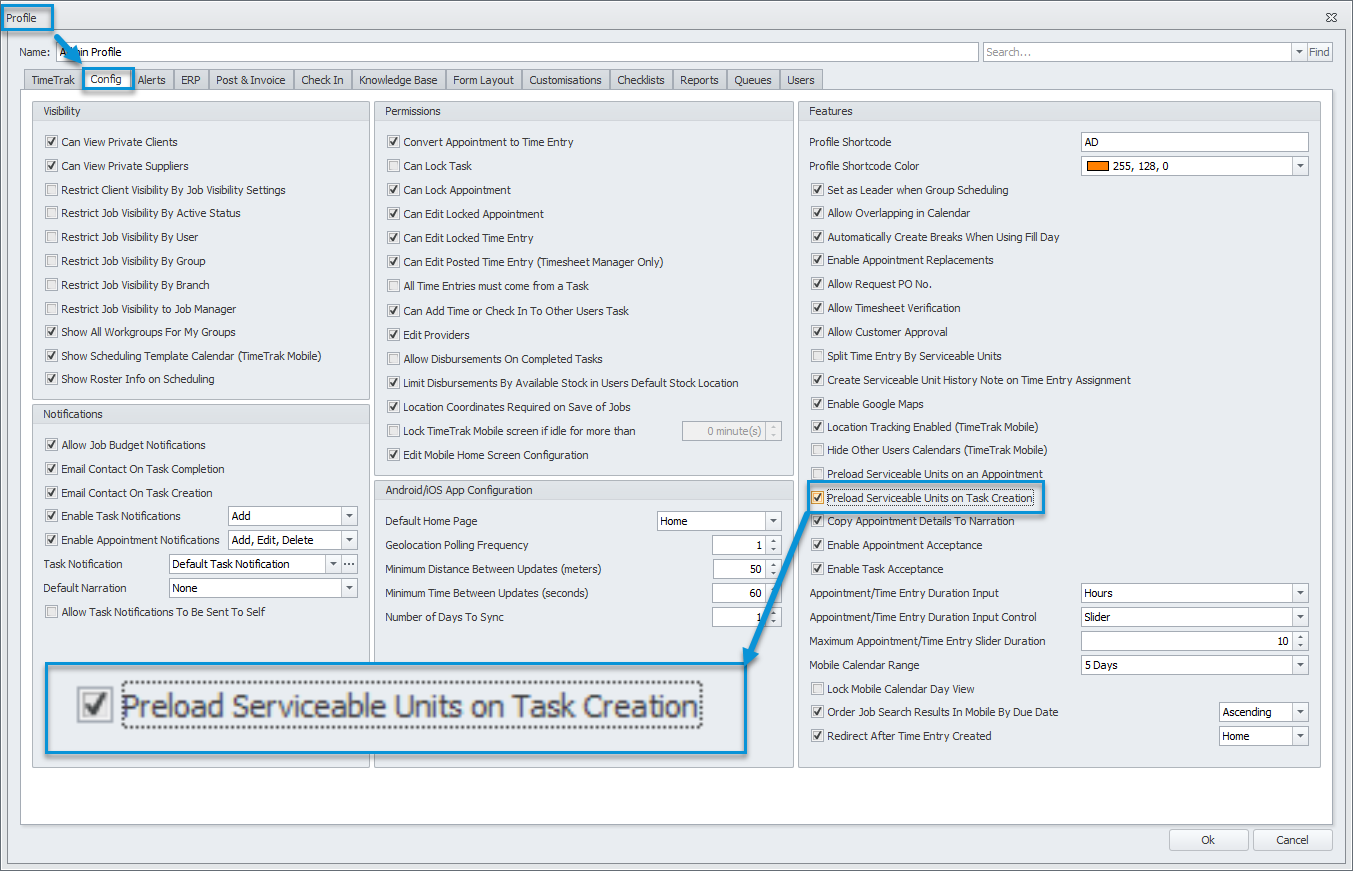 Any task created from a job with Serviceable Units assigned to it will inherit these Serviceable Units by default if this profile setting is enabled.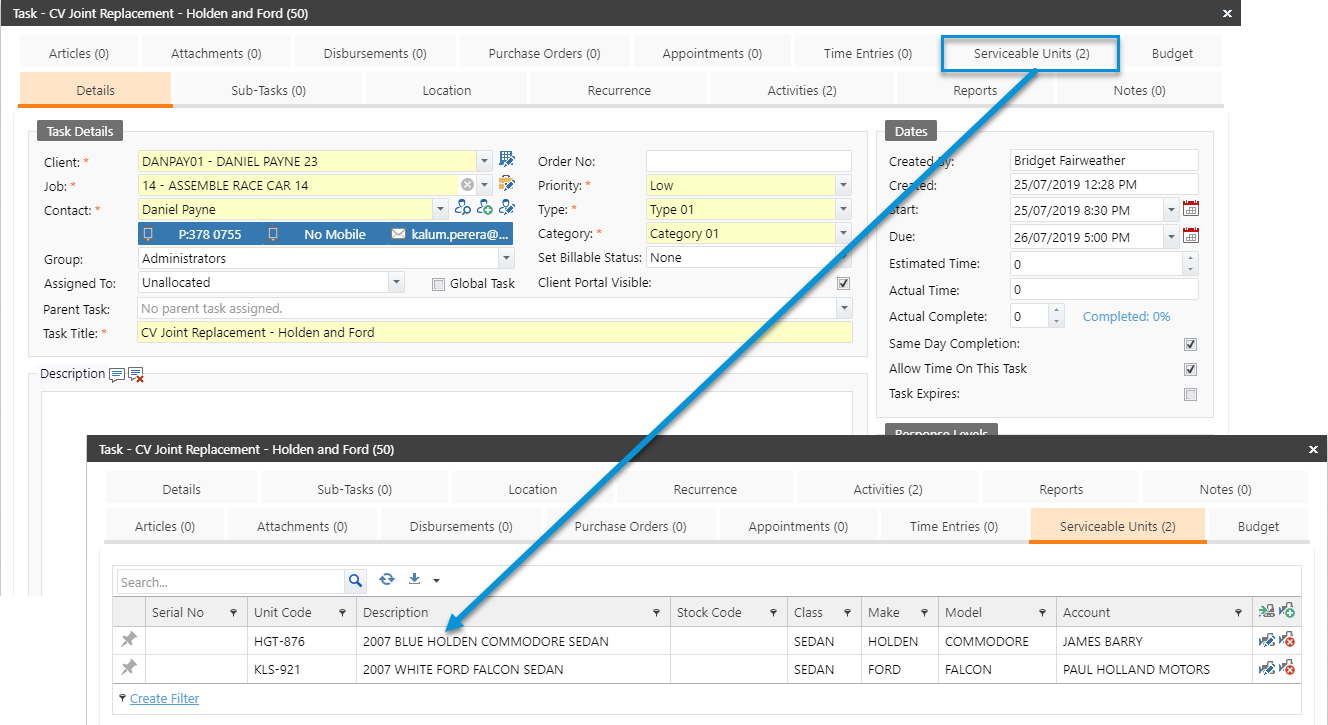 4. Post Task
TimeTrak now has an ability to post on a task basis from TimeTrak Professional and Mobile. To enable this feature, select Post Task option against the user's profile in Admin Console, as per below screen.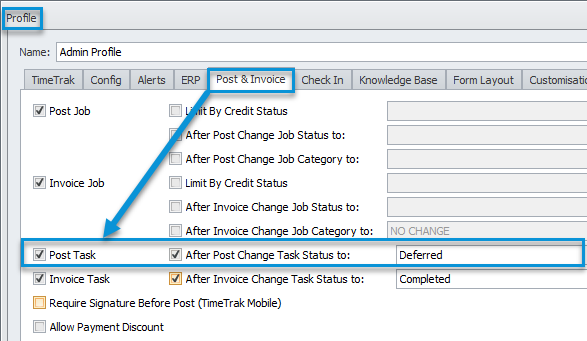 Once it is enabled, the user is able to post time entries, disbursements and travel fees added to the task.
Post Task option in TimeTrak Professional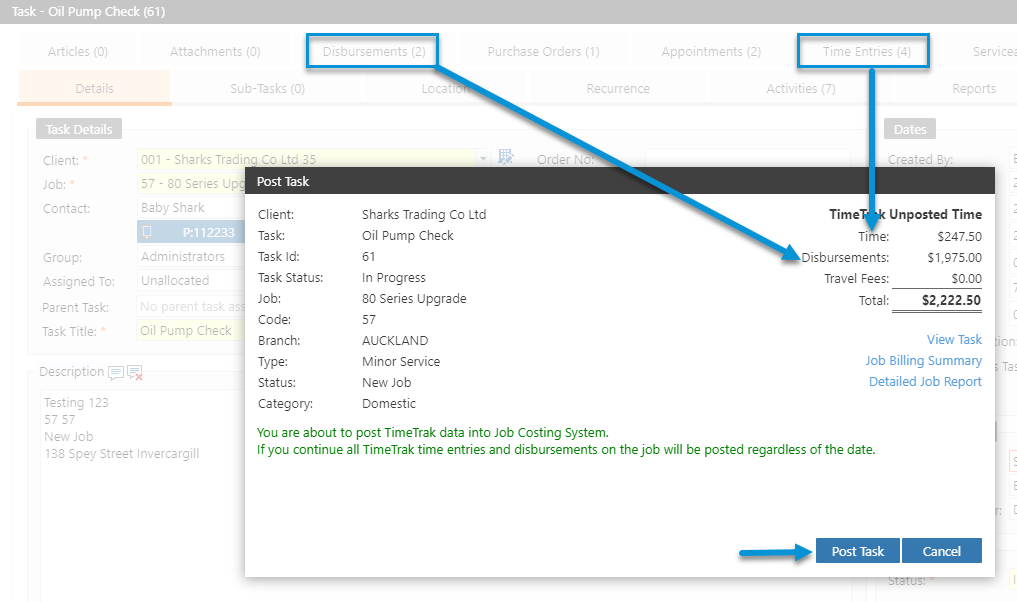 Post Task option in TimeTrak Mobile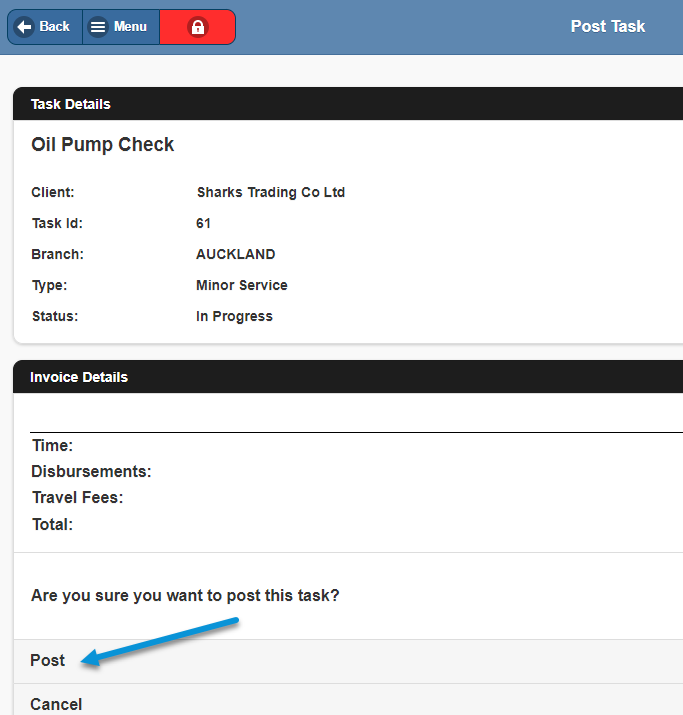 Posted entries will display as per below.


5. Checklist Attachments in Task Level
Previous versions of TimeTrak had the ability to save a checklist against a task, but the PDF was visible only at the Job level.
TimeTrak version 19.1.6 introduces checklist attachment visibility at Task level. This feature will allow TimeTrak Professional or Mobile users to view checklists for a particular Task as a PDF attachment in the Task Form.
Note: Please refer our Whitepaper: Checklists in TimeTrak for steps to create a checklist.
As an example, Users of below profile will be prompted to fill-out Checklist 01 after adding a Task in TimeTrak Mobile.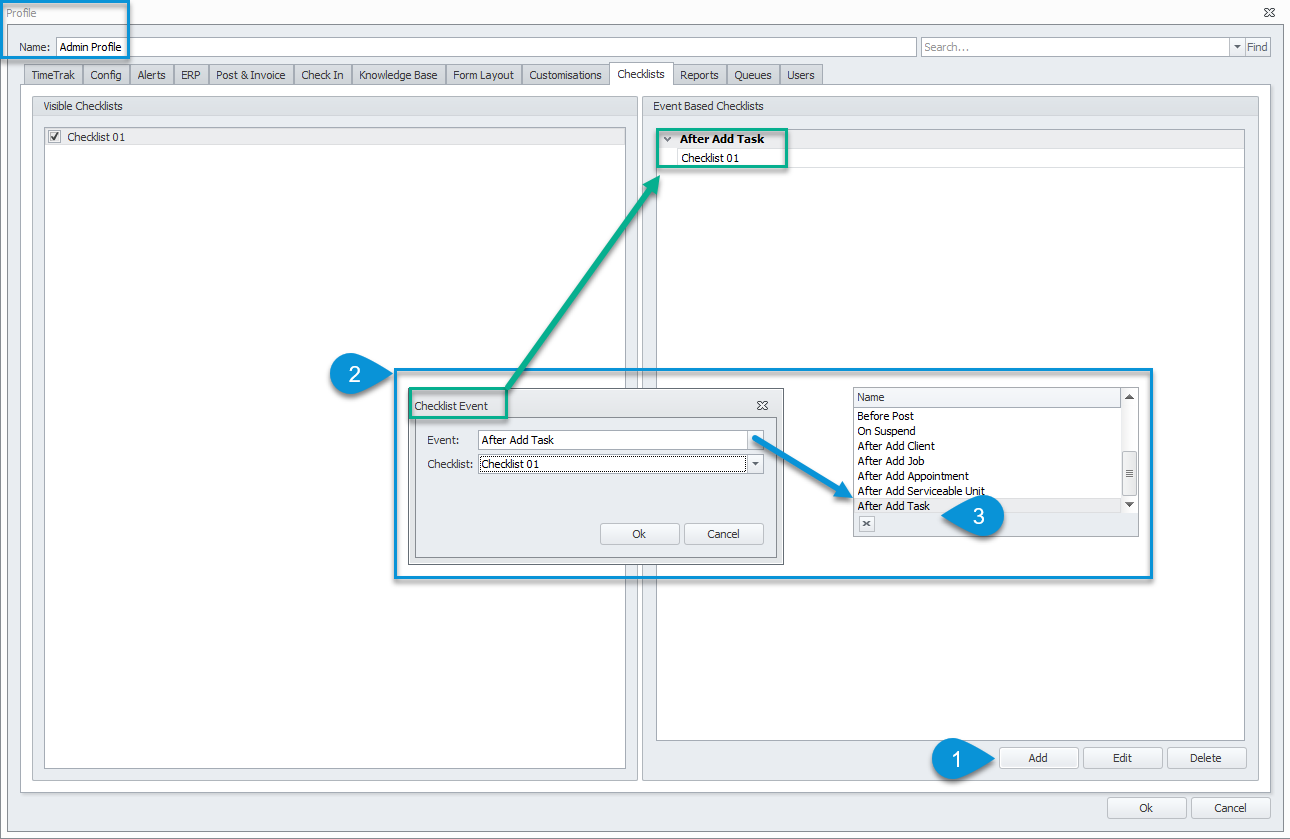 Once Task Checklist is completed, it is now visible in the Attachments section of the Job Form and Task Form as per below. Simply, click on the attachment to open the PDF.
Task Form in TimeTrak Mobile.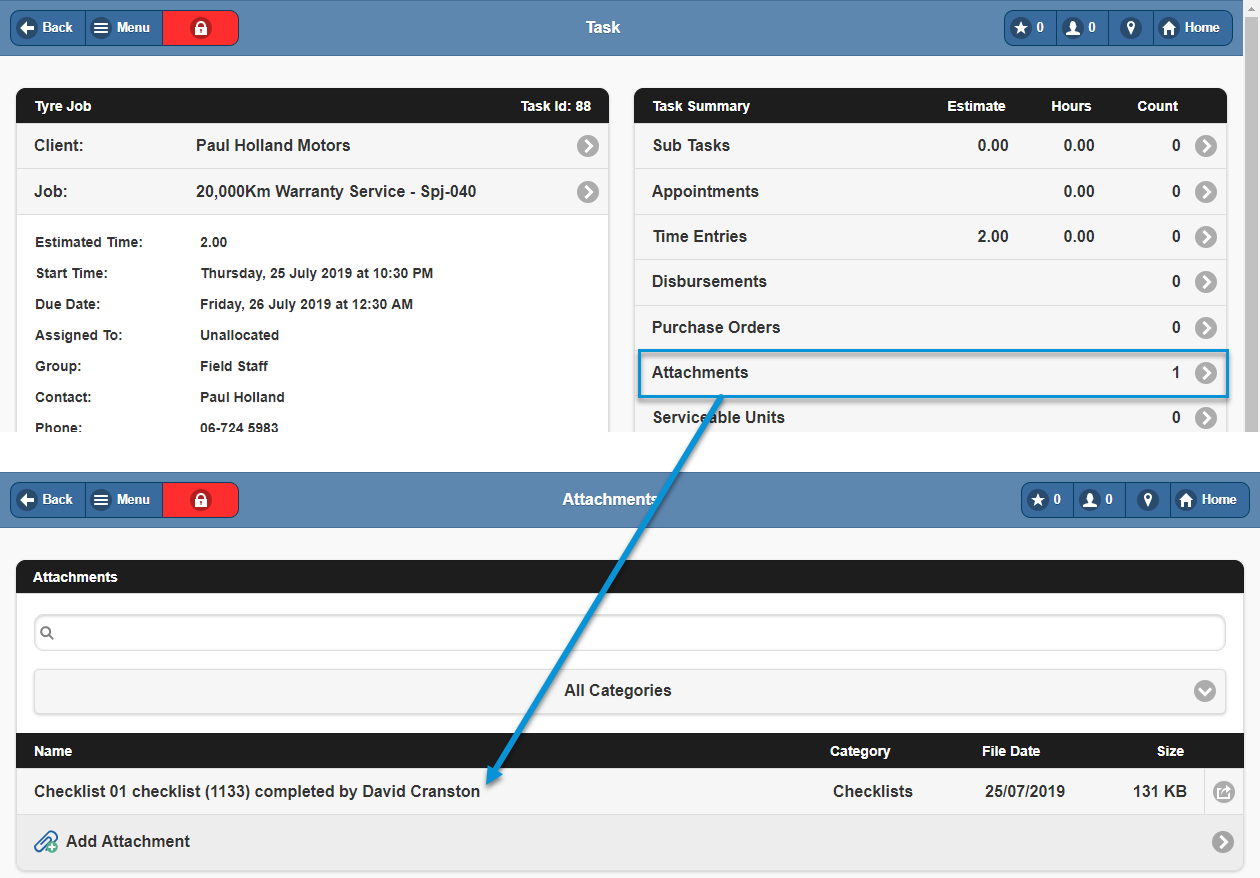 Task Form in TimeTrak Professional.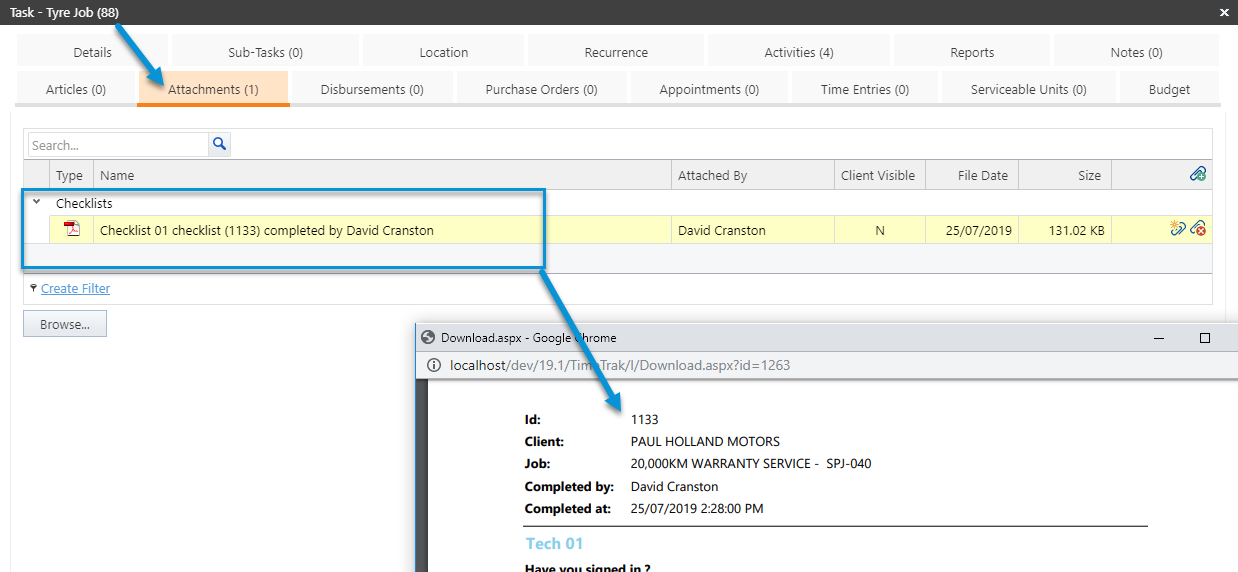 If you have any further questions, please contact the Exosoft team via email: support@timetrak.co.nz or phone NZ: 0800 12 00 99 AU: 1800 60 80 77