Tip: TimeTrak Status Icons
December 11, 2019 General,Product Tips,
Did you know that TimeTrak version 19.3 has new Status Icons?
This feature is beneficial for TimeTrak Professional users to quickly identify status of appointments, time entries including billable status, job status and category.
Click on the Question Mark (Legend Icon) on the top right corner of the calendar to view the icons.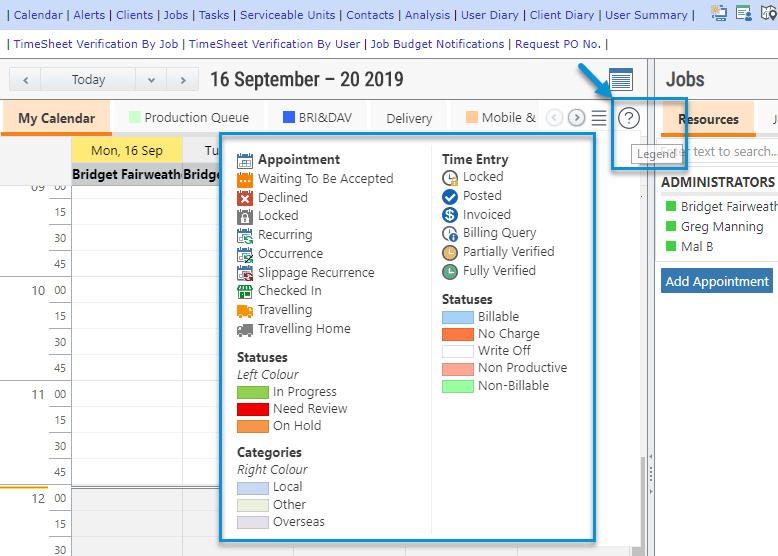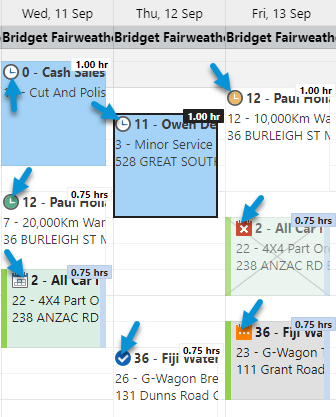 If you have any further questions, please contact the Exosoft team via email: support@timetrak.net.nz or phone NZ: 0800 120099 AU: 1800 6080 77