Uncommitted Appointments
October 15, 2019 General,Product Tips,
TimeTrak 19.3 introduces the ability to create uncommitted appointments.
Uncommited appointments are not visible within TimeTrak Mobile and were designed for customers who wish to schedule and only publish the schedule to Mobile users once appointments have been confirmed with customers, for example.
This feature will further enhance flexibility to change appointments prior to confirming them.
Uncommitted appointments will display with grey stripes as per the below screen.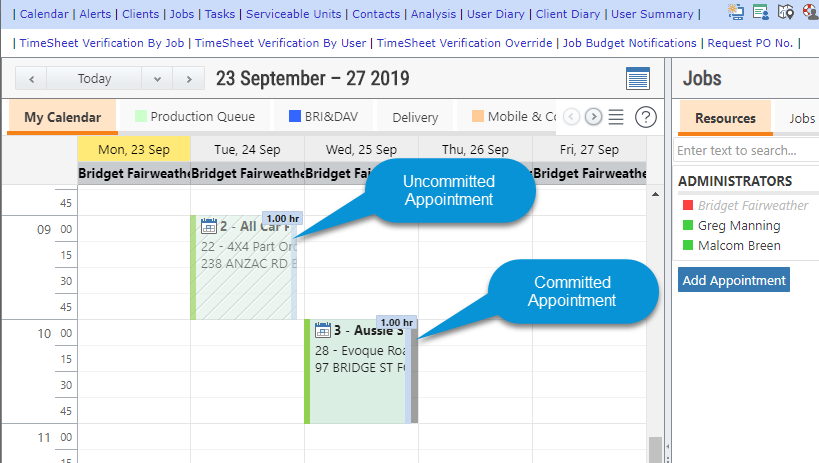 To activate this feature, select "Allow Uncommitted Appointments" in User's Profile.

Once the above option is activated, "Save as Uncommitted" tick box will appear on the new appointment form.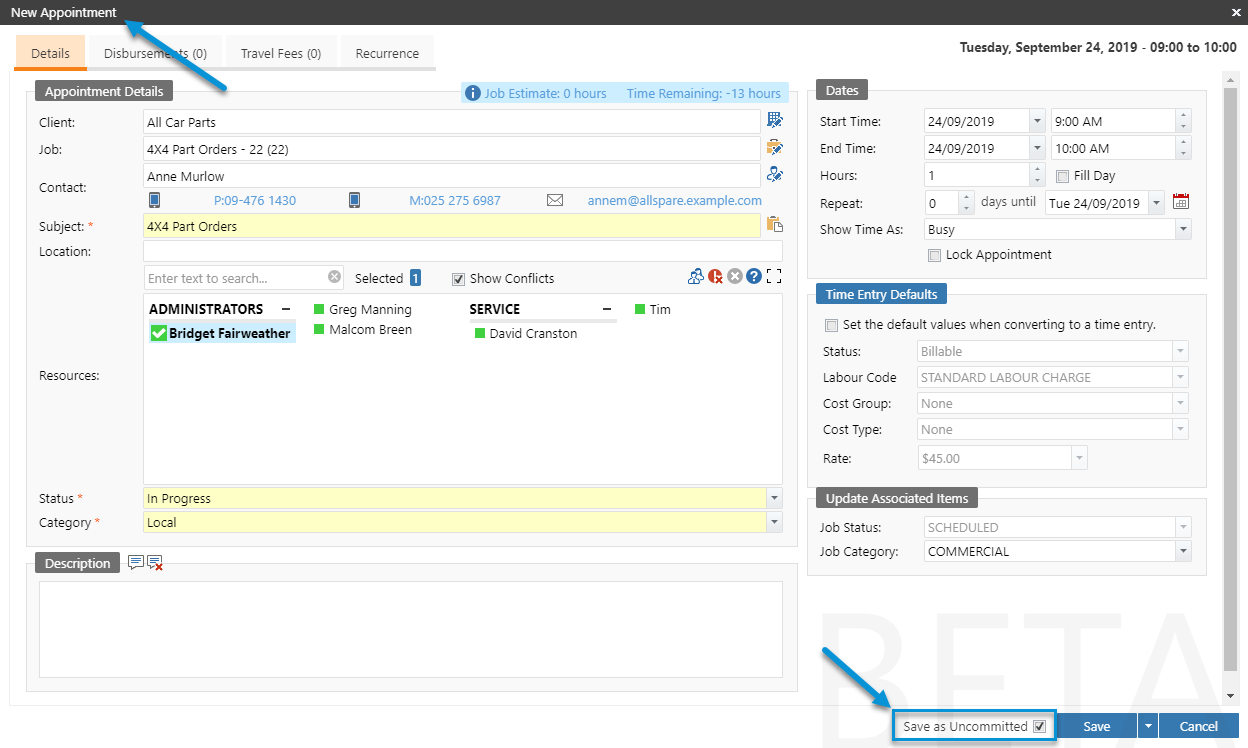 In this example, Bridget is the scheduler and David is field staff with TimeTrak Mobile access. Bridget created multiple uncommitted appointments for David. He will see all appointments once Bridget commits them, as per below.
Right-click and select "Commit Appointment" as per item 1 or change state to "Committed" as per item 2 in the below screen to commit appointments.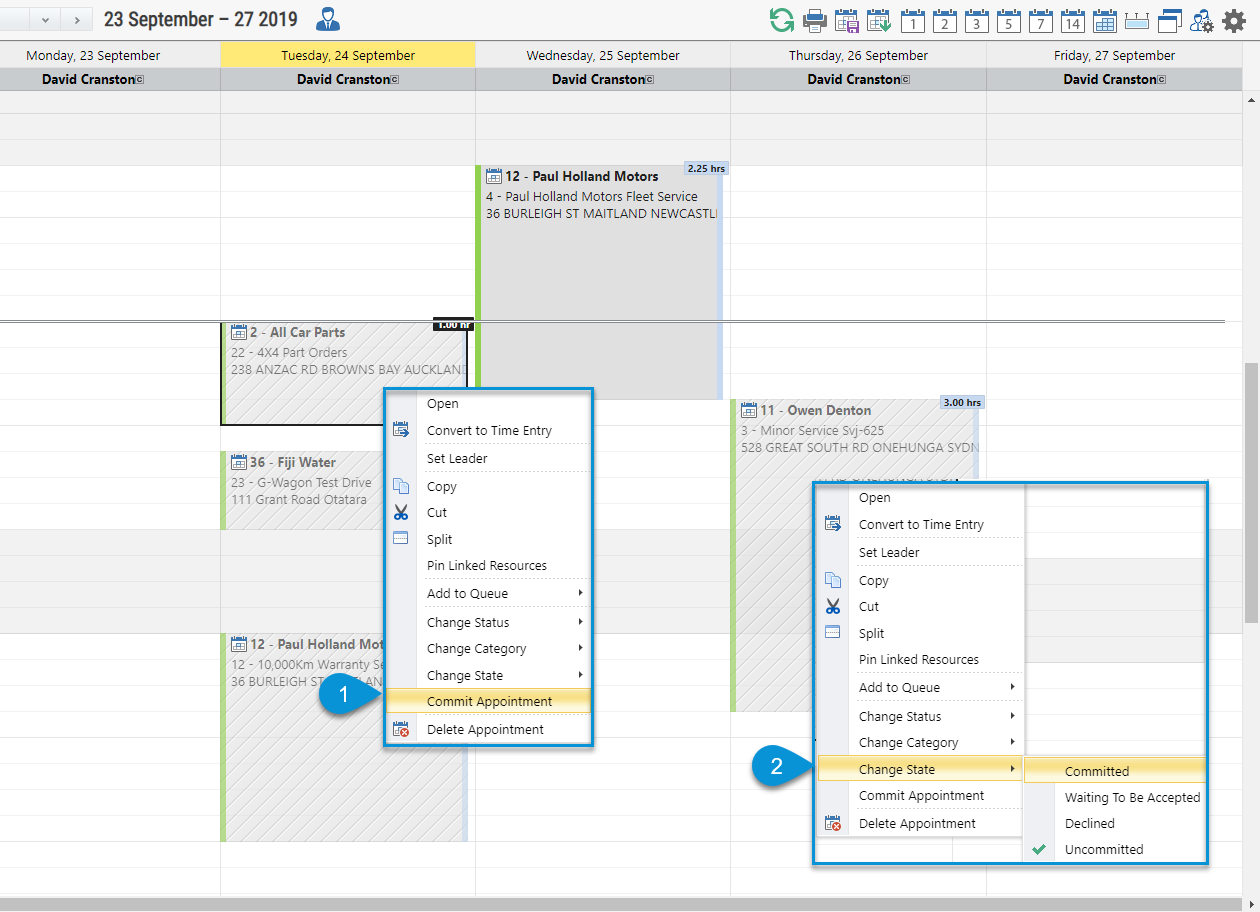 Uncommitted appointments are only visible to Bridget and committed appointments are now visible to David as per the below screen.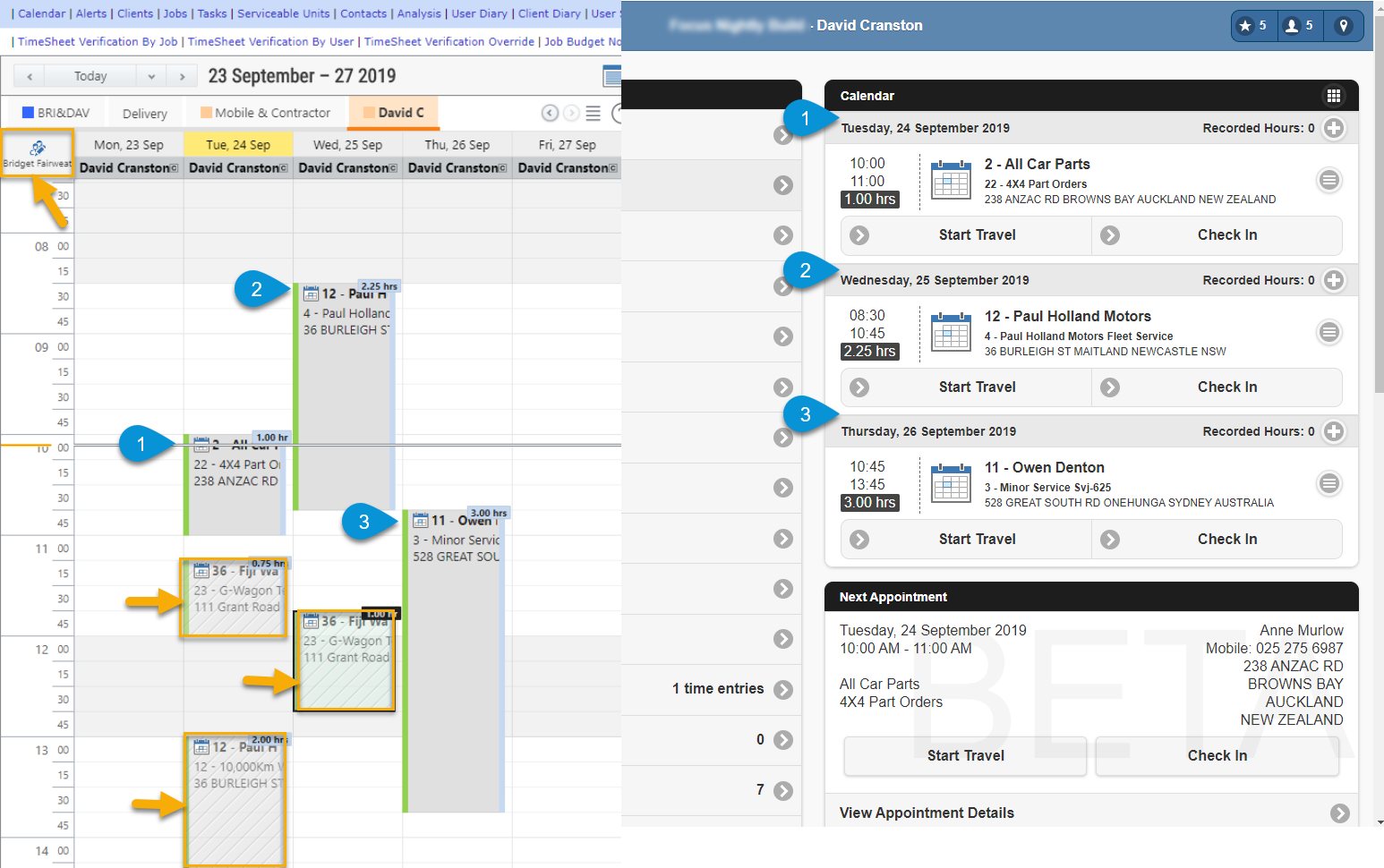 Note: If "Enable Appointment Acceptance" is enabled on David's profile, he will be prompted to accept the committed appointment as per the below screen.