Unreceipted Purchase Order(s) value added to verification by job ERP Data in TimeTrak Professional
September 9, 2021 General,Product Tips,
Often the verification process in TimeTrak is used to ensure the job is complete and ready to be invoiced.
Due to this process, in TimeTrak from version 19.3.13, if a user's profile has Show Job Financial Summary enabled, as per below: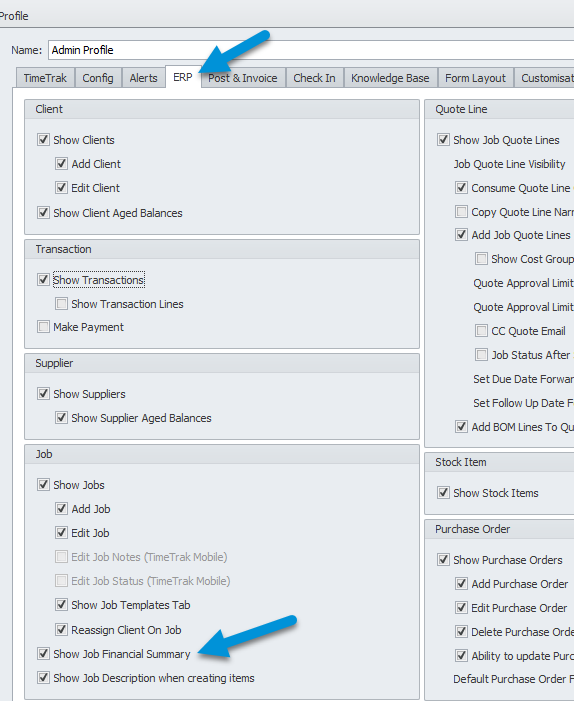 As well as Can Verify Items enabled, as per below: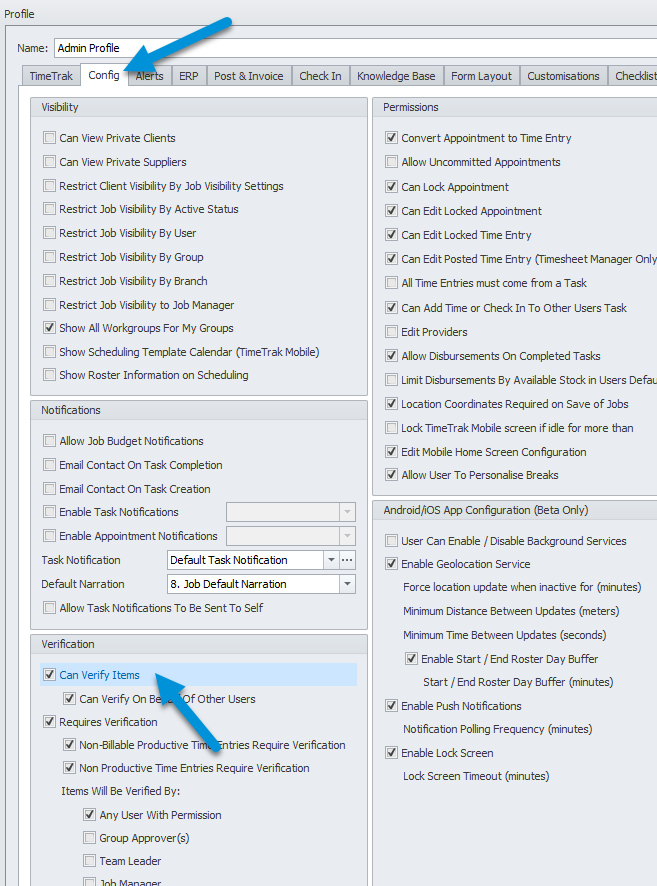 Then the user will have access to both the Job Financial Summary against the job and also Time Verification in TimeTrak Professional.
The Job Financial Summary is an overview of the jobs progress using both ERP and TimeTrak data, as shown below.
This report also displays if there is any outstanding purchase orders against the job: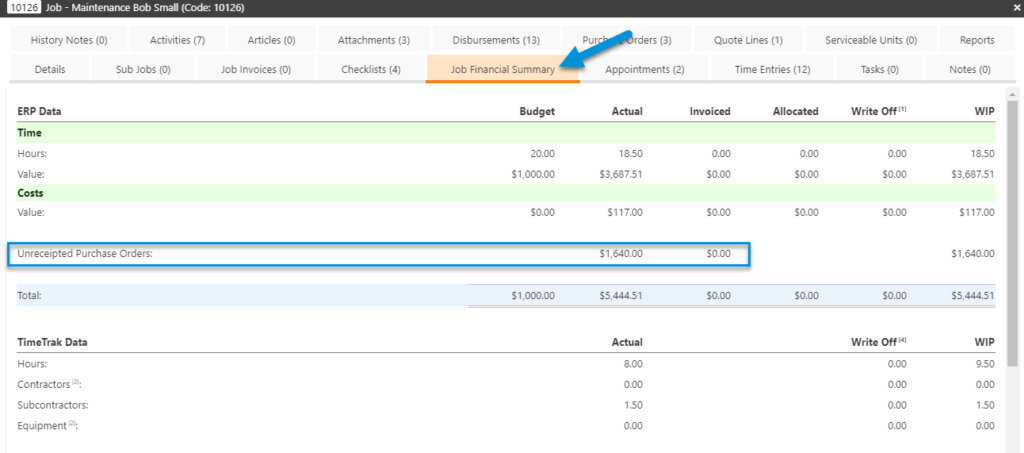 The Unrecipted Purchase Order(s) value is made up by the sum of the Purchase Order(s) Sell Total.

This same value will also be visible in the TimeTrak Verification By Job report within TimeTrak Professional.