Update Job Status on Checklist
October 4, 2019 Checklists,General,Product Tips,
Did you know that a checklist within TimeTrak Mobile checklist can now update the job's status?
TimeTrak version 19.2 introduces a new Checklist Item Type – Update Job Status which allows Mobile users to change a job status via a checklist.
This item type can be used in TimeTrak Checklists or partial checklists based on your business requirements.
In TimeTrak Admin Console, add item type – Update Job Status and select Insert Job Statuses to checklist as per the below steps. It will pull through all active job statuses to the checklist item.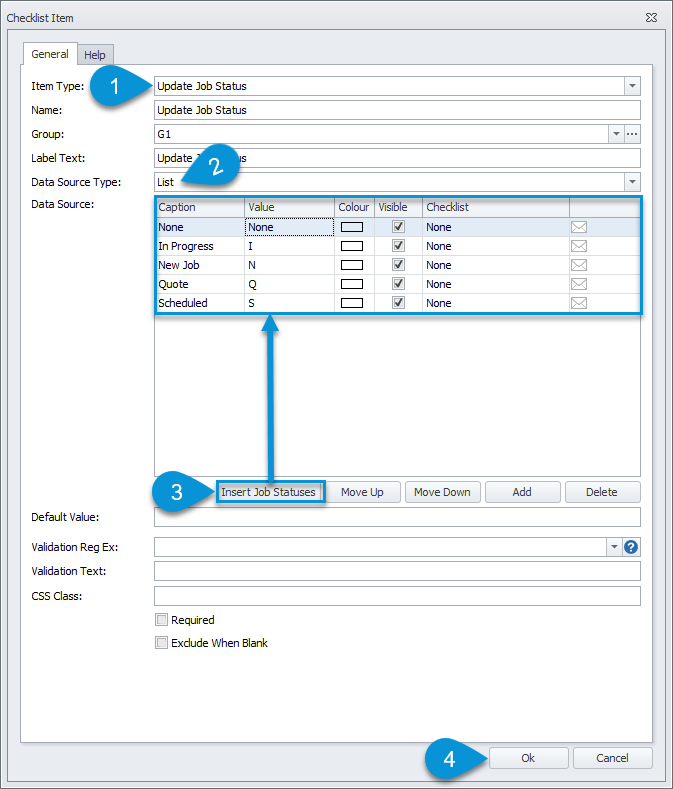 From here, you can remove the job statuses you may not want users to have the ability to update the job to.
Select appropriate Job Status in TimeTrak Mobile checklist to change the job status as per below screen.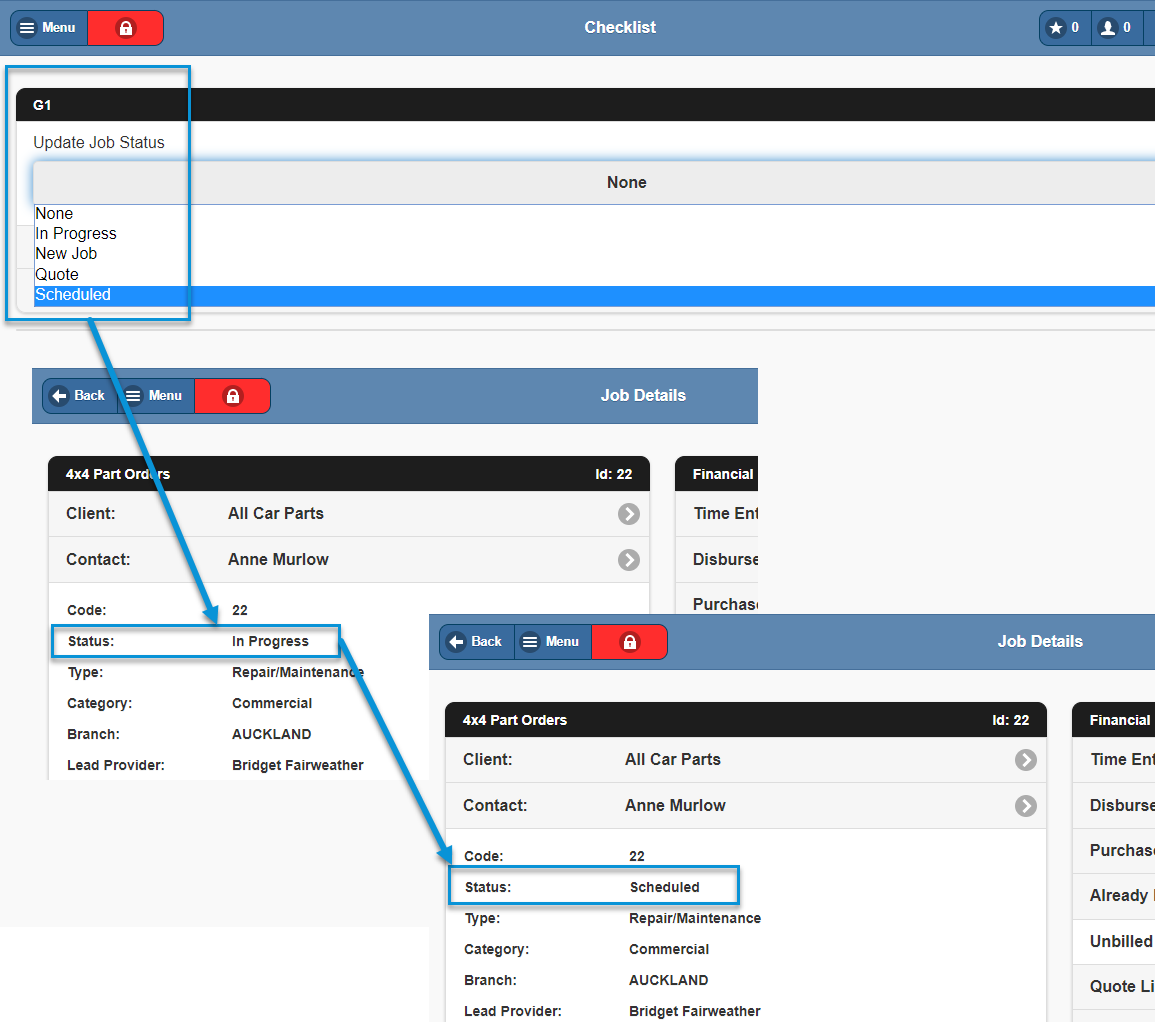 This feature provides the flexability for Mobile users to have controlled access to update a job to select job statuses if they do not have the ability to edit jobs or job statues enabled on their TimeTrak Profile.
If you have any further questions, please contact the Exosoft team via email: support@timetrak.net.nz or phone NZ: 0800 12 00 99 AU: 1800 60 80 77