Verification Status available from Post to ERP from Admin Console
November 25, 2021 General,Product Tips,
Did you know that you can view that Verification Status of Time Entries from the Posting Grid from the TimeTrak Admin Console?
This provides users with the ability to review their data and assists when using this data to export for reporting.
From TimeTrak Admin Console go to the bulk posting by selecting Post to ERP as follows: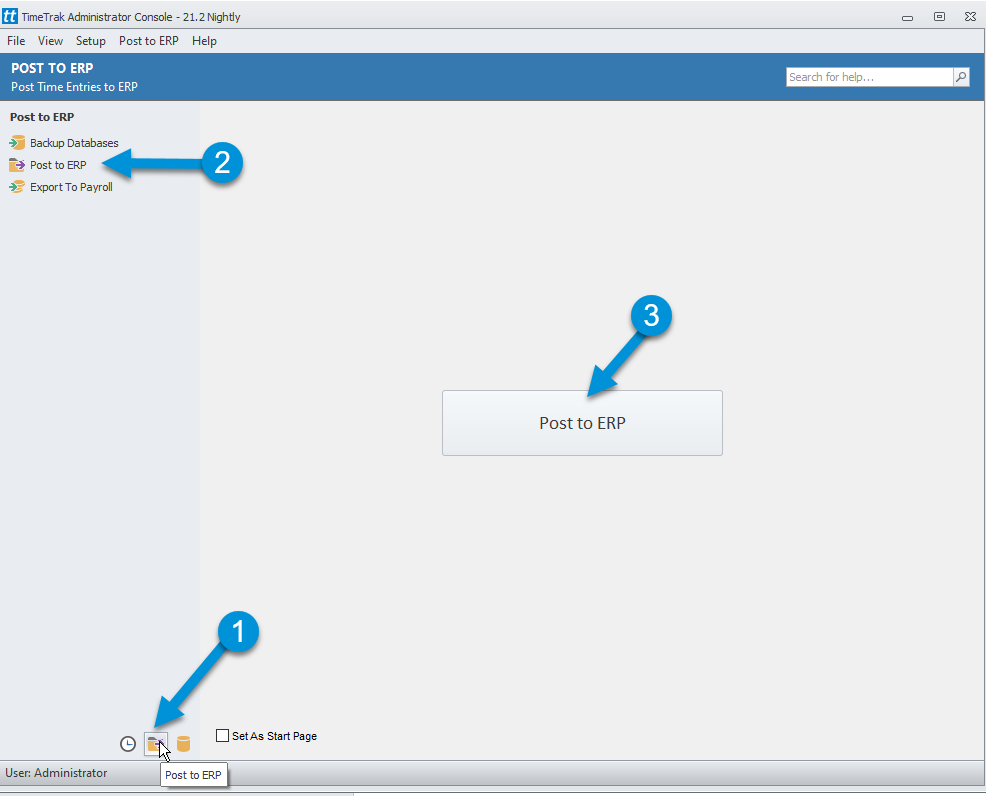 Right Click on the Header
Choose Column Chooser
Locate 'Verification Status' and drag to the location you would like this column to display on the Grid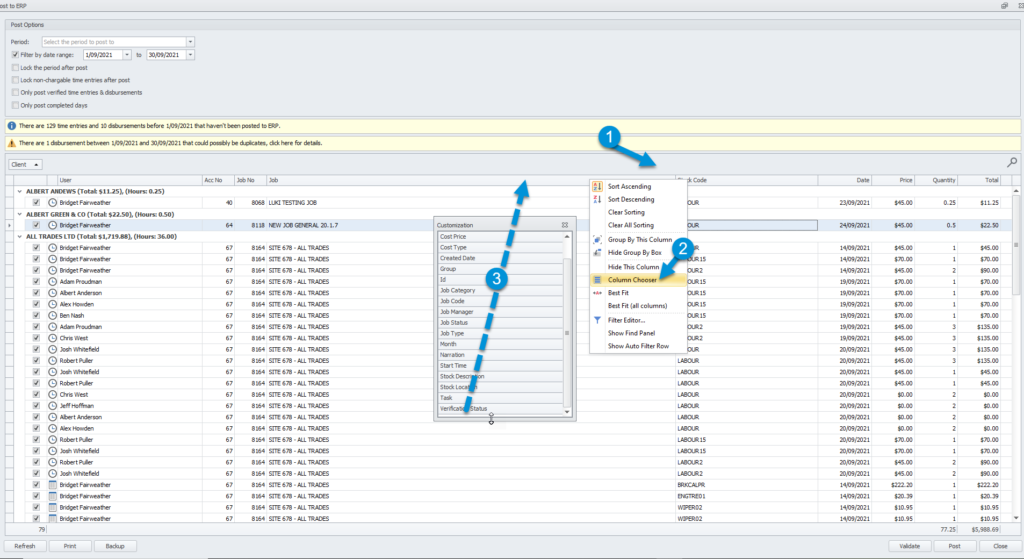 Make other adjustments such as changing the date range.
Choose Refresh and view your data which includes the Verification Status: