Tip: Purchase Orders in TimeTrak Mobile
February 14, 2019 General,Product Tips,
This link covers the basic use of purchase orders in TimeTrak Professional and Mobile in version 4.0.
In Mobile, an attachment can be added against the purchase order. This function is useful to put photos of the packing slip or delivery proof of the purchase order.

From the same window, there is the ability to send an email of the purchase order to the supplier. The email address is automatically populated with the supplier email address, however this email field can be edited manually, if required.

Additionally, users can go into individual purchase order lines and assign a quantity of the line to stock or another job.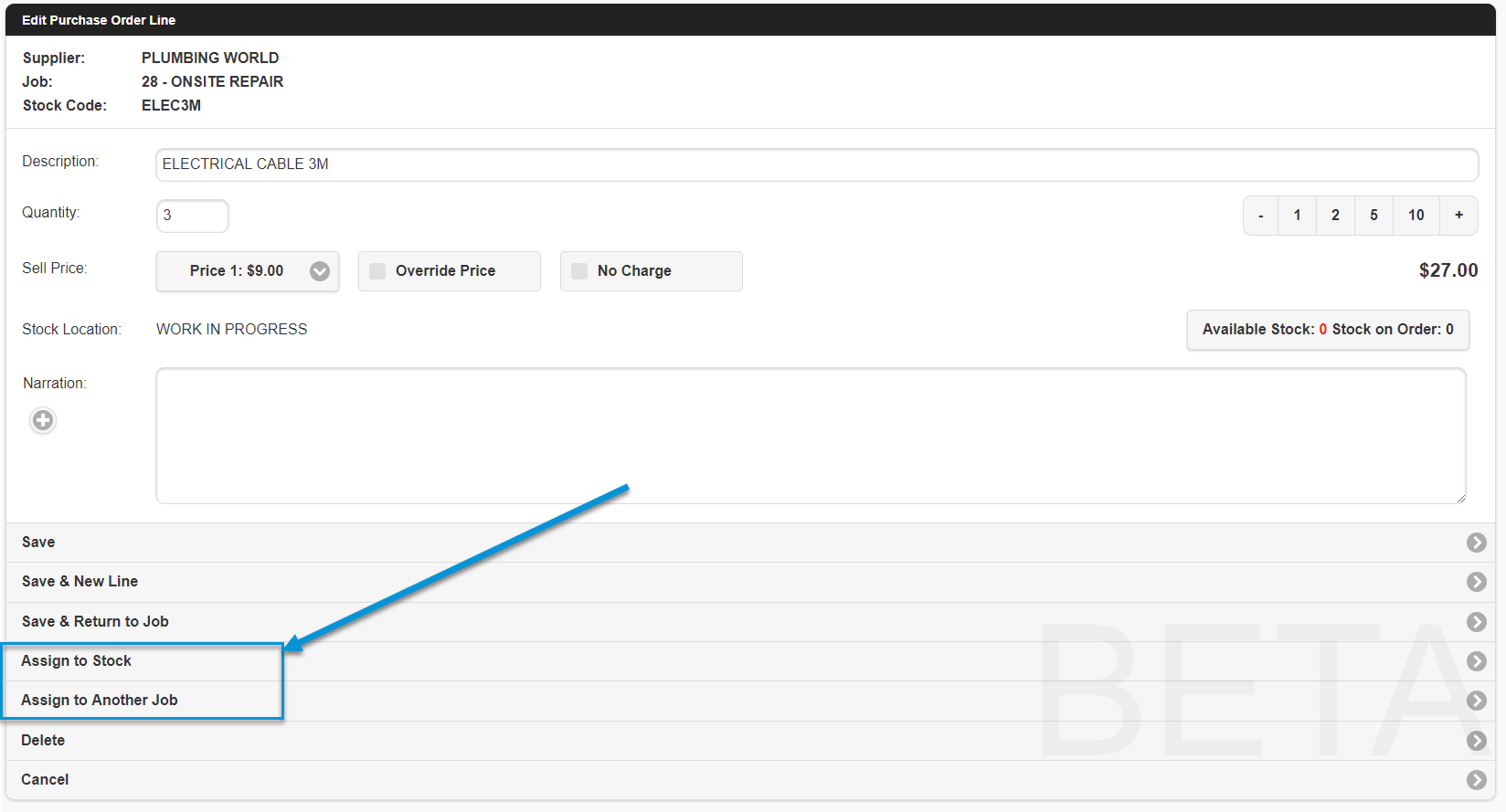 Assign to stock:
This is useful if a user has generated a purchase order for, in this example, x3 "3m Electrical cables" where only two were required for the job, and the additional one is going back to stock.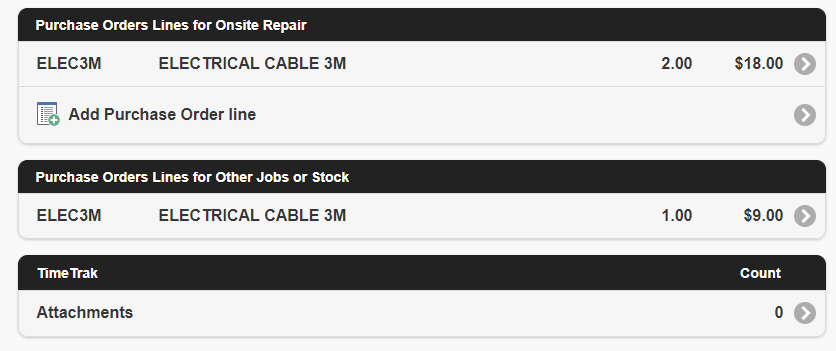 From there, you can see that the quantity you put for stock will be entered to the stock location against the purchase order. TimeTrak sets the purchase order stock location to be the users default stock location.
Assign to another job
Similar to how you assign purchase order lines to stock, when you save the quantity to another job, it will show under "Purchase Order Lines for Other Jobs or Stock" as per below: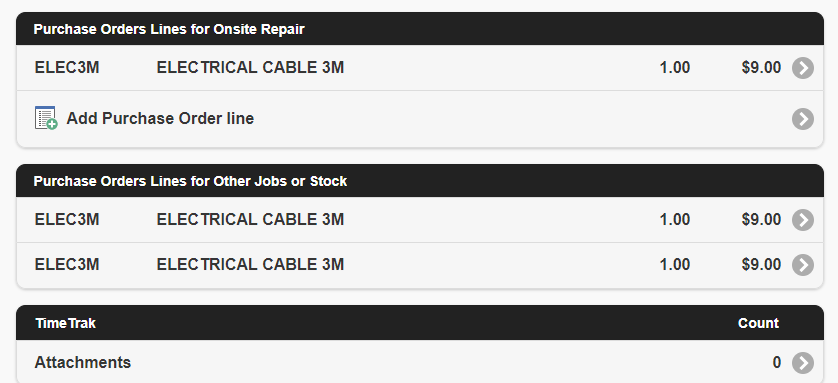 These features are only available in TimeTrak Mobile. For the ability to assign stock on purchase orders to stock or another job, the user must have the ability to edit the purchase order enabled against their profile as per below:

If you have any further questions please contact the Exosoft team via email: support@timetrak.co.nz or phone NZ: 0800 120099 AU: 1800 6080 77